Top Things To Know About 3D Floor Graphics
Nothing sets you apart today more than 3D floor graphics. It doesn't matter if these graphics are displayed in your home, business, or a public setting. They are sure to get noticed. In fact it's almost impossible to miss them. Continue reading this article to learn more about the graphics that are changing the way people look and think about traditional advertising.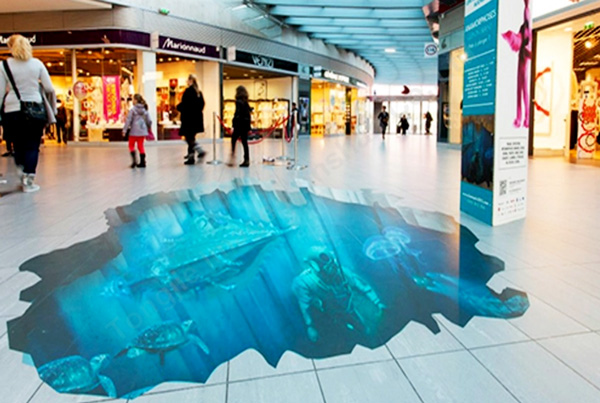 What are 3D floor graphics?
3D floor graphics are a type of image that is printed (or drawn) on paper or a ground surface but has the ability to appear 3D when viewed from certain angles. They are designed by specialist graphic designers who have the mathematical ability to calculate the angles of the images in 2D and then position them around, such that when the final image is executed it produces a 3D illusion. They can be produced digitally or using traditional forms of media such as paint or chalk.
Why are they so popular?
First and foremost because they are extremely eye-catching and an effective form of advertising. If you have ever seen them in person, you'll understand why they are so effective. Pictures tell part of the story but when viewed in-person they can stop people in their tracks.
3D floor graphics offer a different and unique way to market products. The fact that they are still in their initial phases of breaking out onto the market means people are still fascinated by them. This also means people are more likely to get closer to these floor graphics to take a better look. If you are using 3D floor graphics as ads, then you have just hit jackpot by getting people to stop and look at your ad as it's a crucial step to winning them over to make a purchase.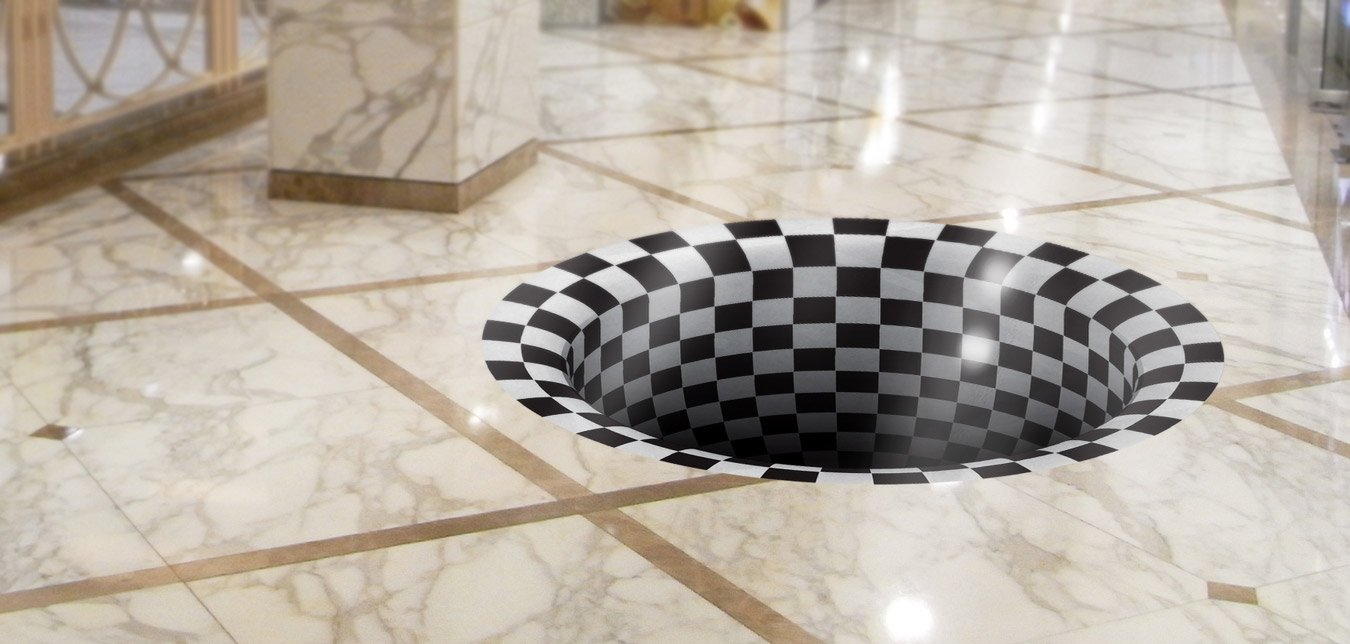 How can companies benefit from them?
Say goodbye to flat 2D, unimpressive and uninteresting advertising and welcome a dynamic new way of marketing products. Many big companies such as Pantene have rolled out campaigns in large supermarket stores where hundreds of these floor graphics have been added.
3D floor graphics are visually appealing. They stand out immediately. You can see them from almost any angle in their 3D perfection. Stand out from your competition and the crowd by using these floor graphics to draw people to your products.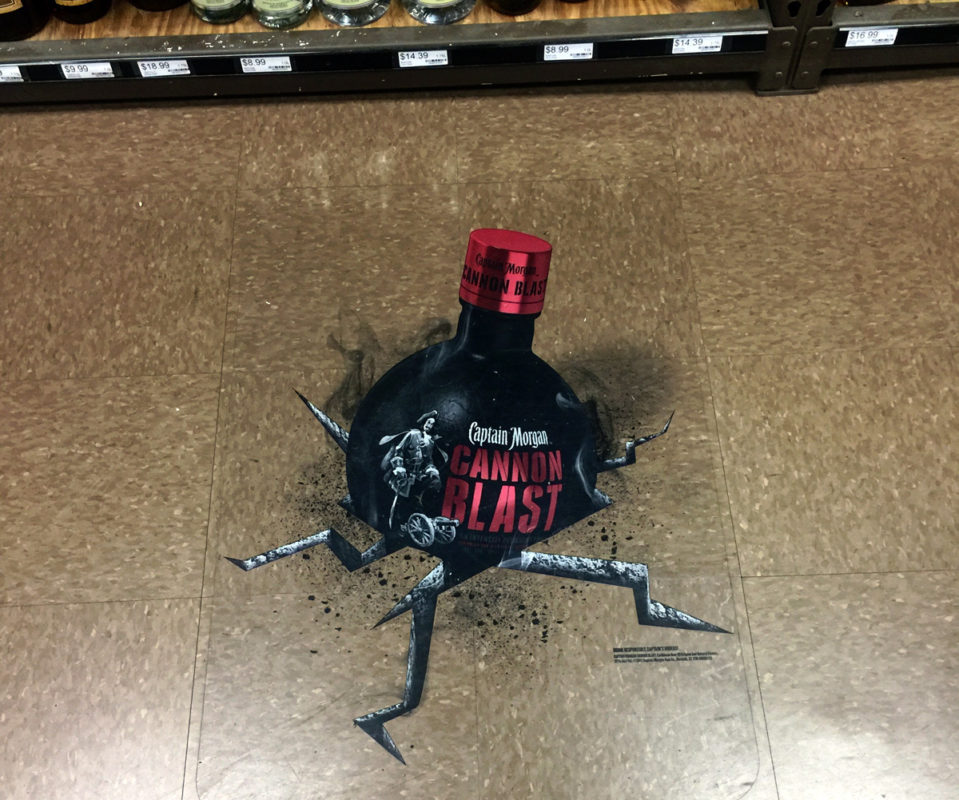 How are 3D Floor Graphics designed?
Not everyone can create 3D floor graphics. Don't be fooled. It takes a certain amount of skill, mathematical calculation and application of optical principles to be able to make the final image appear in 3D form. It's not an easy concept to pull but it's being done, and we are going to keep seeing more and more such images around. If you are a business that wants to invest in these graphics for marketing purposes, make sure you hire professionals to create your ads. It will save you the headache of working with amateurs experimenting on 3D floor graphic creation.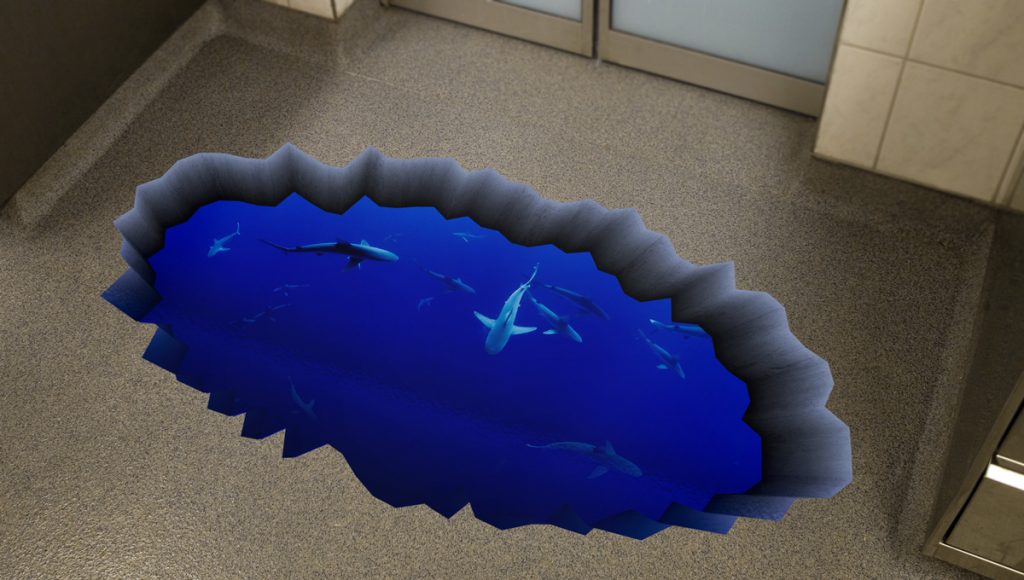 For more on this, read Create an Underwater 3D Floor Graphic in Illustrator
Final Thoughts
3D floor graphics are also great for children's playrooms in places like hospitals, kindergarten and primary schools. They aren't just for marketing purposes only. They are new, exciting and innovative, so make the most of this nouveau technology today.