This post should shed some light on the topic of GS1 barcodes for beer labels. I decided to post about it after a few searches left many questions unanswered.
Like many others in the industry I had some questions regarding barcodes for beer labels. Ill briefly touch on the following:
Do you need to apply with a GS1 barcode or can you use a generic UPC generator?
How do you fill out the GS1 form when generating a barcode for a beer label?
If I leave anything off, or am unclear on a particular subject please comment below.
Is the GS1 Barcode Required to Sell Your Beer in Stores?
The short answer to this is yes and no. Smaller retailers (such as liquor stores) often do not require GS1 barcodes. For our first release of Breakwater IPA we used a randomly generated UPC-A barcode. We received zero complaints from the stores we sold to.
The second time around, we decided to apply for the GS1 barcode. because we are targeting several larger retailers that require GS1 barcodes. Additionally, many of these retailers require the barcodes to be registered with GS1, and will not accept those purchased from resellers.
So, if you are targeting larger retailer go for the GS1 barcode. If you choose to go a similar route that we took (generic UPC-A, then GS1), be sure to notify the stores that are currently selling your beer of the label change.
GS1 Form Requirements for a Beer Label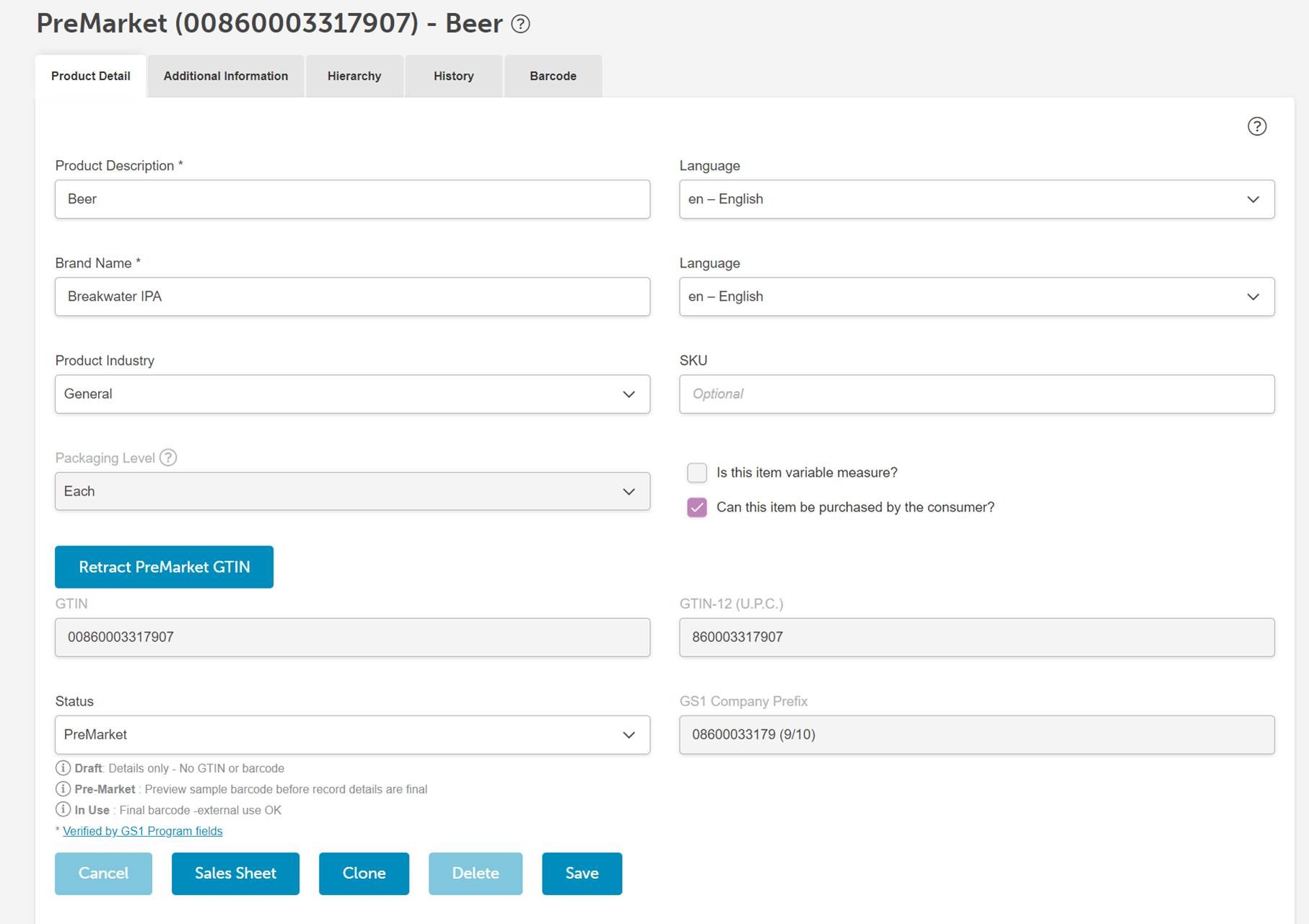 Product Description – Can be as simple as "Beer"
Brand Name – This should be the name of your beer, not the name of your brewery.
Packaging Level – Beer sold in packs (4 pack, 6 pack, 12 packs, ect…) is measured as "Each".
SKU – We used the auto-generate feature, but you have the option to choose your own.
Additional Information – Optional, we did not fill this out.
That's all there is to it. If you have any questions or additional information you can provide on the subject, please comment below.
Beer Label Design Template
Beer Label Template