Boat decals can serve a variety of purposes ranging from identification to decorative to advertising. Registration numbers or other identification labels can be mandatory while accents, illustrations, and graphics can be used to dress up a boat and give it a custom and unique look.
Examples of Boat Decals
Boat names
Registration numbers
Digital illustrations
Full wraps
Detailing & accent designs
Hailing port location
Reflective graphics
Mandatory Boat Decals
Registration Number – Always refer to your state's registration requirements.
Numbering and Registration Design / Placement Requirements:
Color: Must have good contrast with the hull color so it's visible from a distance
Characters: Letters and numbers should be at least 3" in a legible, non-script font
Placement: Toward the front of the vessel reading left to right. The number needs spaces or hyphens between numerals and letters, as: MD 1234 AB or MD-1234-AB (source)
Boat Name – You'll need to name and display your boat name and hailing port only if your vessel will be documented with the United States Coast Guard. Otherwise, it's your choice whether or not you display this info. The decal featuring the boat name and hailing port needs to be at least 4" tall and displayed on a visible area on the exterior of the boat.
Hull Identification Number (HIN) – If your boat was manufactured after 1972, it'll also need a HIN (Hull Identification Number). This 12-digit serial number lists the manufacturers ID code, production or serial number, month & year of production, and model year. This information is typically placed on the upper right area of the vessels' transom.
Decorative Boat Decals
Decorative boat decals can range from custom cut shapes and accents to full wraps. Unlike the mandatory decals listed above, decorative boat decals are purely aesthetic and serve no other purpose than to customize a vessel and give it that "wow" factor.
Boat Decal Materials
Since they'll be exposed to extremely harsh elements, boat decals need to be made from the most durable material available on the market. It's important to select a vinyl that has a high tack permanent adhesive, excellent UV resistance, 1-5 years outdoor durability, and it should be overlaminated with a marine grade clear laminate.
Before installing your decal, it's important to clean the area by removing any dirt and grime or polish/protective coatings that were previously applied.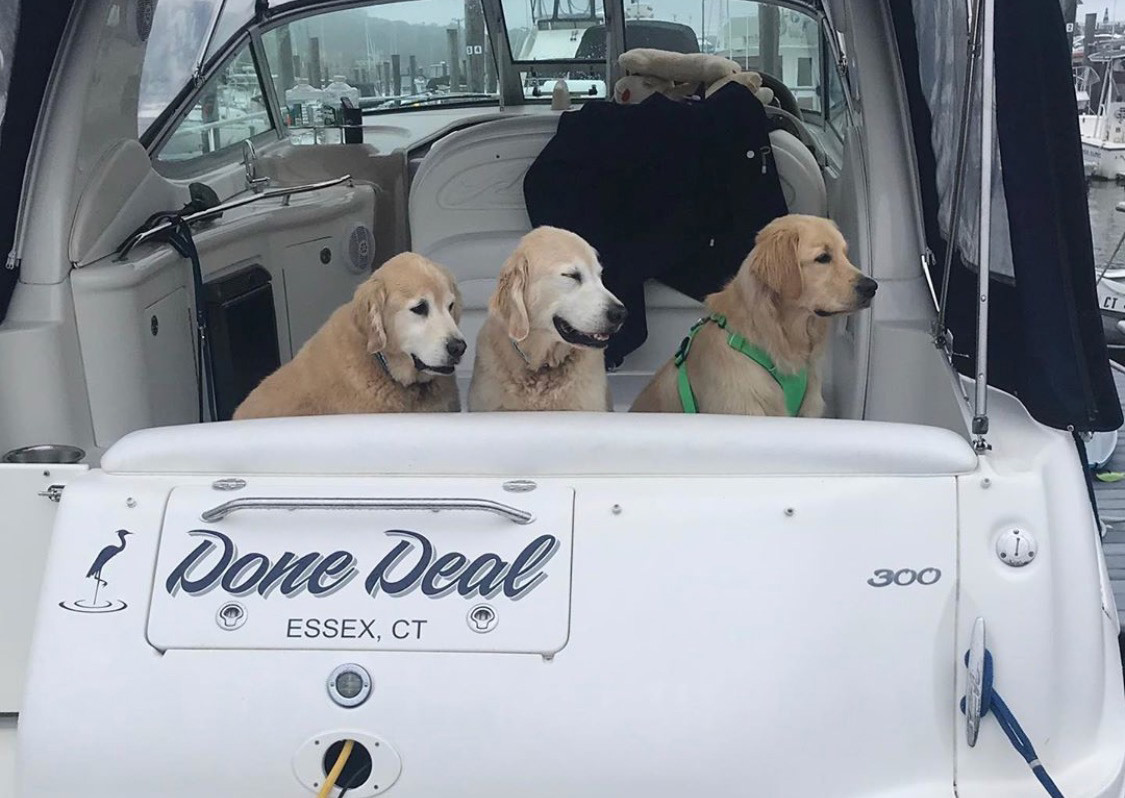 Boat Decal Design Tips
A few important tips before designing a boat decal:
Review any size and placement requirements for mandatory graphics
Avoid designs that make the vessel difficult for other boaters to see
Know the limitations of the boat including areas that may be difficult to apply a graphic to or areas that receive heavy friction from water or other objects
Choose a material that's rated specifically for water vessels
Need help designing a boat graphic? Get in touch!