In a booming craft beer scene, label art is much more than a tool to identify a brand or type of beer. Brewing is a craft, and brewers have a story to tell. Label design can offer a glimpse into what makes a brewery unique. Sitting on the cluttered shelves next to other beers, they also have to work hard to grab your attention.
Much like the substrate an artist chooses to create art, beer label materials are an important element to making a beer label successful. A designer that passes his or her design off without having a say in the label material can virtually sabotage the design. That's why its important for a designer to be involved in all aspects of label production and this includes printing and placement. Lets get into the different beer label substrates and the advantages and disadvantages to each.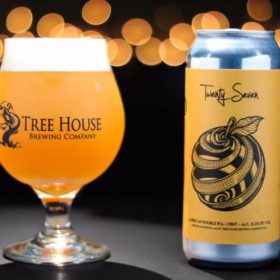 Popular Beer Label Materials
White Vinyl
Clear Polyester
Gloss Paper
Matte Paper
Specialty (Textured, Embossed, Metallic)
Shrink Wrap
Bottle or Can?
We'll assume the choice between can or bottle has been made before looking into label options. When it comes to choosing between can or bottle packaging, there are a variety of logistical factors that take priority over design and aesthetics. Equipment, filling process, desired shelf-life, cost, UV light exposure, shipping obstacles, and some even believe taste is a factor when choosing between cans and bottles. That aside, we can jump into materials for both cans and bottles.
Pressure-Sensitive Label Materials
Vinyl/Polyester Labels
Vinyl and polyester labels are ideal for bottles and cans. Typically on a roll, these labels are pressure sensitive and adhesive-backed. They are resistant to liquids and are very durable, standing up well to tearing. They come in matte and gloss finishes.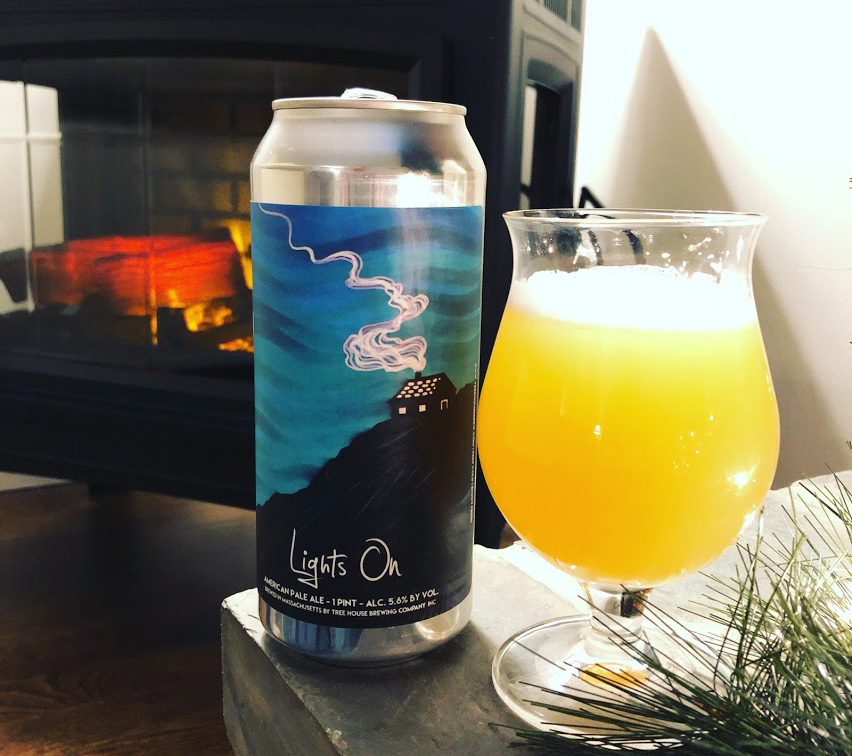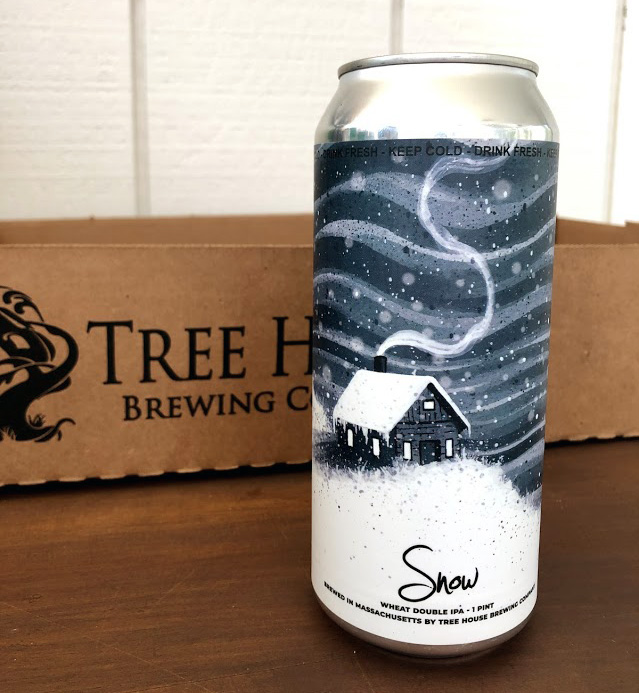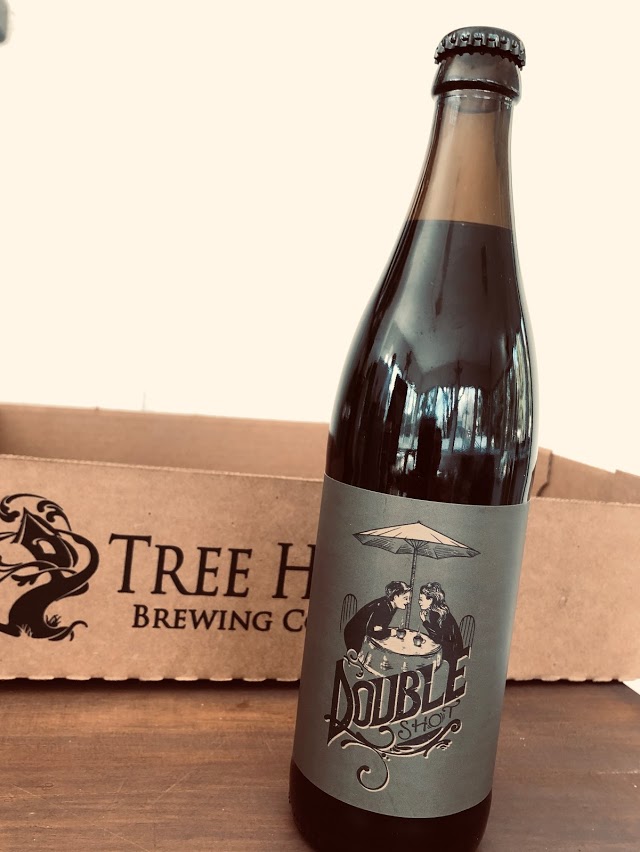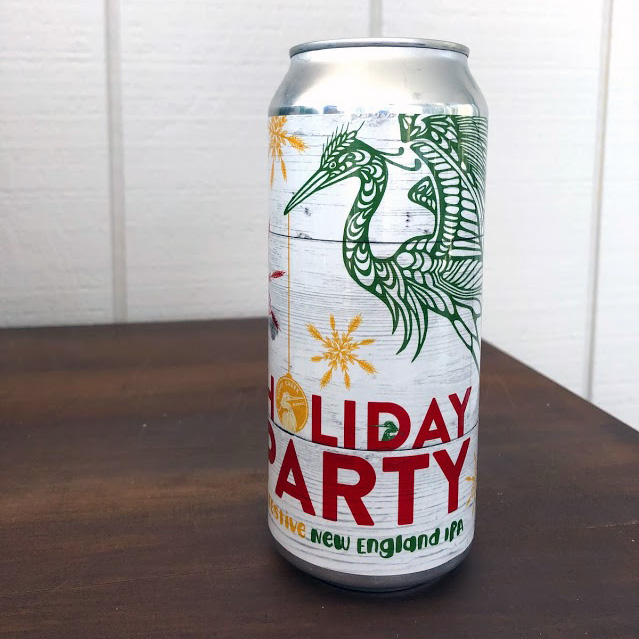 Paper Labels
Paper labels are cost-effective and if artfully done, they can have a really cool vintage look. Much like vinyl and polyester labels, they are pressure sensitive and come on a roll for easy application. One drawback to paper labels is they are more prone to tearing. They also do not stand up as well to liquid – which can be an issue if one breaks during transport.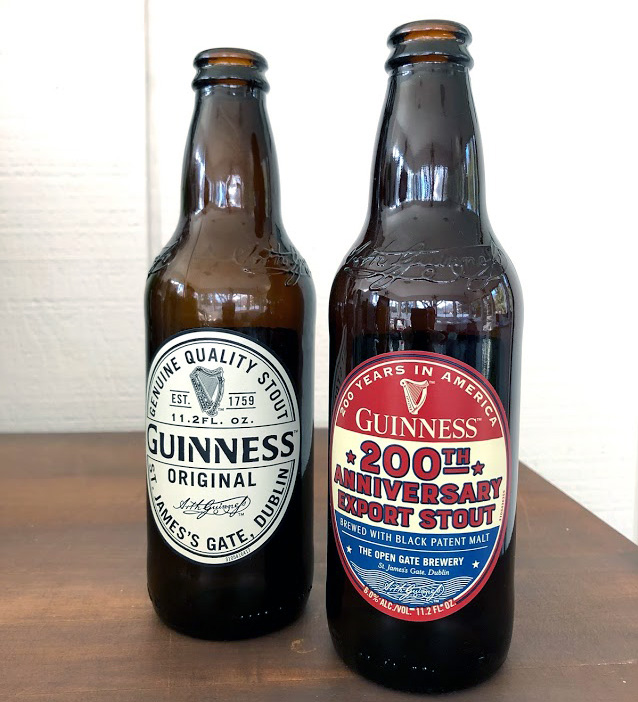 Shrink Wrap Labels
Shrink wrap labels can have the effect of being printed directly on the can. Because the wraps are clear, designs can incorporate the aluminum can into the design (like the example pictured below). They are ideal for smaller batches since they can be digitally printed and can be produced in lower quantities than what is required for direct to can printing.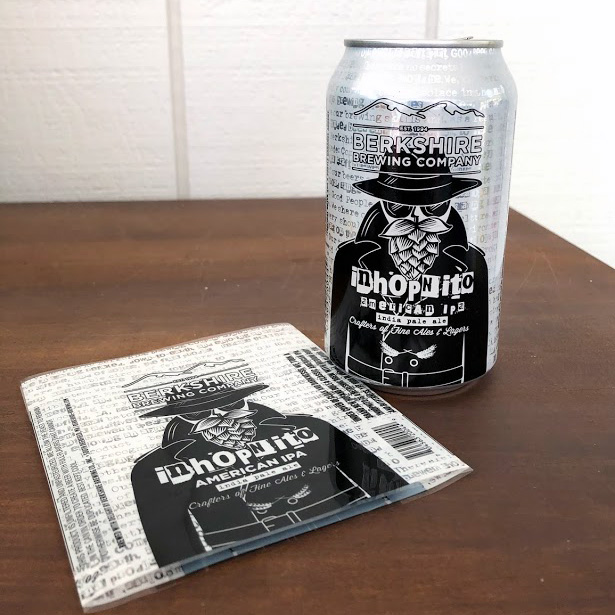 Specialty Printing Labels
Specialty labels require premium printing technology and are typically much more expensive than other options. Foil, textured/embossed, metallic ink, and even hologram labels can be found on premium beers throughout the world.
I hope this blog post provided some inspiration for your next project!
Beer Label Design Template
Beer Label Template